Why use CNC micro turning parts for your project?
Views: 0 Author: Site Editor Publish Time: 2021-05-29 Origin: Site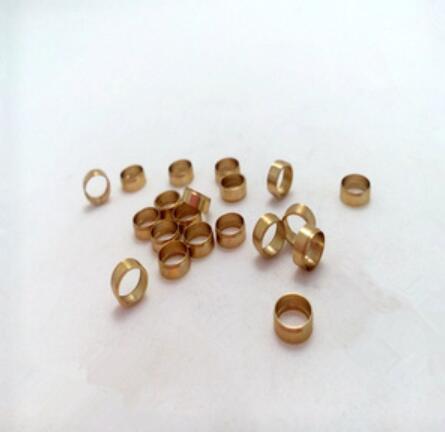 Based on our automatic lathes & swiss lathes, JST could make all kinds of CNC micro turning parts. Frankly, it is a little challenging to produce CNC turning lathe micro parts, because the size is too small and the tolerances are very tight. We can process most of the materials, such as precision CNC turning machining micro parts, CNC turning aluminum micro parts and micro turning stainless steel CNC parts. Most of this precision micro CNC turning parts were used in the field of medical, optics, instruments and automotive.
1) Introduction
The manufacture of CNC micro turning parts is nothing new, but there has been a continued trend toward miniaturization over the past few years in many industries, including aerospace, automotive, medical and electronics. To machine parts with outside diameters (ODs) as small as 0.0039 inches, attention must be paid to the entire process, as challenges abound, says Mike Smoody, an application engineer in the United States. The slightest variation in the process caused by material or cutting tool characteristics, thermal changes in the machine or vibration will all directly affect the ability to produce such features.
There are many different definitions of micromachining. Micromachining on a lathe means outside diameters as small as 0.0039 inches, inside diameters (IDs) as small as 0.0078 inches, and cuts starting at 0.0197 inches. In addition, these operations require very low depths of cut (less than 0.0039 inches), very low feed rates (0.00019 ipm), very low cutting forces and the need for high surface quality.
2) Attentions
Several factors must be considered in developing a process to successfully and successfully machine such a small part. Three of these are the operator, the machine and the cutting tool.
The Operator
Not every operator will perform this type of work. In addition to being able to machine microscopic features and parts, simply handling microscopic parts and tools can present unique challenges. Accuracy takes on a whole new meaning. Repeatability is difficult to achieve for processes with tolerances of less than 1 micron. Operators must remain calm and patient.
Machines
To achieve the accuracy required for effective micromachining, the machine's spindle design is critical. The high-speed spindles on most new machines are oil-cooled and should provide great acceleration and deceleration speeds while minimizing the onset of vibration.
To collect smaller workpieces, some machine tool manufacturers offer a non-contact blow collection ramp that also separates chips from machined parts. In addition, a high-pressure coolant system removes chips from the workpiece and stabilizes the temperature of the cutting tool and the machined part during operation. The mist eliminator should also filter cutting fluid mist from the work area.
Cutting Tools
Typically, tools used for CNC turning parts operations require extremely high sharpness, good sliding properties, very high surface quality, high conversion accuracy, high tip height accuracy and a stable interface. Tool breakage is of greater concern in micromachining, as any small offset can result in tool breakage.
Factors affecting the process are the clamping force of the insert, the base material, the micro geometry (chamfer size or edge radius) and the coating. Due to the very low feed rate, the sharp cutting edge of the insert (e.g. 1.44 µm radius and 80° angle) ensures low cutting forces, good surface finish and high dimensional accuracy. In contrast, for roughing or interrupted cutting, a cutting edge with a radius of 50 µm is recommended.
The result also depends on the stability of the entire system. When clamping inserts, care must be taken to ensure that the highest stability and precision are achieved. In addition, the accuracy of the tool center height is very important when working with very small part diameters. Ideally, the mounting position should ensure that the operator does not have to adjust the center height when indexing the insert.
A sharp cutting edge minimizes the tendency to vibrate, thereby improving machining quality. To maintain a sharp cutting edge, an uncoated insert would be ideal, but many of the workpiece materials to be machined will require a coating. (In addition, uncoated inserts typically produce lower cutting forces than coated inserts.) For coated cutting tools, surface pre-treatment and coating can significantly affect the micro-geometry of the tip, especially in the machining of small diameter tools.
3) Conclusion
If you need any CNC micro turning parts, you can contact us for more information.