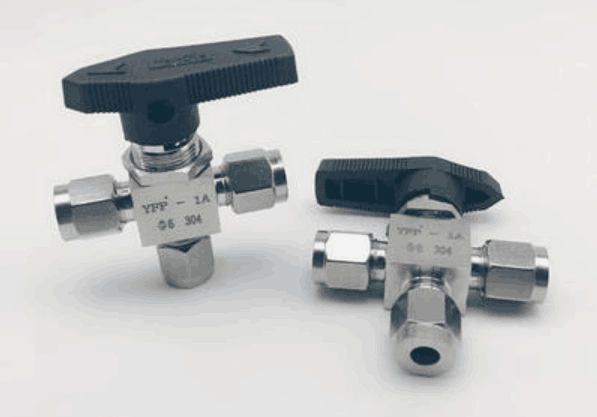 First developed by John T. Parsons in the late 1940s, the CNC lathe was a modern lathe used during the Biblical period. Using computer numerical control (CNC), this unique machine has the ability to make complex cuts in different types of materials (especially wood, plastic and metal).

CNC lathes have extremely fast spindles for spinning and are versatile. As a result, they are used to create parts for a wide range of industries, producing a wide variety of CNC turned parts. For example, this type of machine is commonly used in glass processing, parts recycling, metal spinning, metal working, wood turning and thermal spraying.
The turned parts produced can be used in many fields of production activities. If you have any need or question about our turning parts, please contact us. We are ready to help you.
(1) What are CNC turning aluminum parts?
Aluminum is one of the most commonly machined materials due to its excellent mechanical properties. Some of these features include flexibility, affordability, durability and its ability to resist corrosion. In recent years, precision machined CNC aluminum parts have become common, especially in the military, medical, aerospace and industrial engineering.
We know that most hardware companies use to CNC aluminum parts machining, and even many companies' main business products are CNC aluminum parts machining, its advantages are obvious. In order to improve the quality and production using CNC aluminum parts processing will be much more efficient.
Aluminum is an essential industrial material that is often used for CNC machining because it exhibits intriguing thermal properties and excellent machinability, making it the material of choice for most manufacturing industries in a wide range of industries. One of the main reasons that engineers choose CNC machined aluminum parts is because of the material's ease of machining. While CNC aluminum machining appears to be more beneficial to manufacturers of machined parts, it also has significant benefits to the business that orders the parts and the end user who ultimately uses the machined aluminum products.
(2) Benefits of aluminum materials (CNC aluminum parts)
Soft, lightweight, strength-to-weight ratio
Tractable, malleable, machinable
Durable, corrosion resistant
Non-magnetic, non-flammable
Anodizing potential
Low temperature resistant
Electrical conductivity
Recyclability
Advantages of CNC aluminum machining.
Short production cycle time
Economic process
Rising quantities decreasing prices
Controllable accuracy of CNC machining
Medium level of complexity
Nominal tolerance to high tolerance
Various sizes can be machined
The advantages of our aluminum CNC machining services.
Experience, accuracy and powerful machinery
Relative stability in CNC machining of aluminum
Design and production of complex custom aluminum parts
High production efficiency and cost savings
Simultaneous high-volume production
Provide customers with high quality parts within comparable schedules
Timely delivery and one-stop immediate service
(3) Introduction of our company
Kunshan JST Industry Co., Ltd is a professional CNC machining parts manufacturer, which was applied to the field of medical, aerospace & aviation, electronics, security & safety, industrial equipment and automotive. In addition, we could also manufacture the custom parts of casting & forging, metal fabrication and plastic injection parts. Our company has adhered to the principle of Innovation, Diversity and International.
JST has been making quality CNC parts for over 10 years, and there's a reason why customers continue to do business with us over and over again and refer to us as the "best contract manufacturer."
Why not just choose us for high quality CNC turning aluminum parts? If you have any questions or needs about our CNC turning aluminum parts, please contact us, we have professional staff to provide you with services at any time.