What are precision CNC milling parts?
Views: 0 Author: Site Editor Publish Time: 2021-05-22 Origin: Site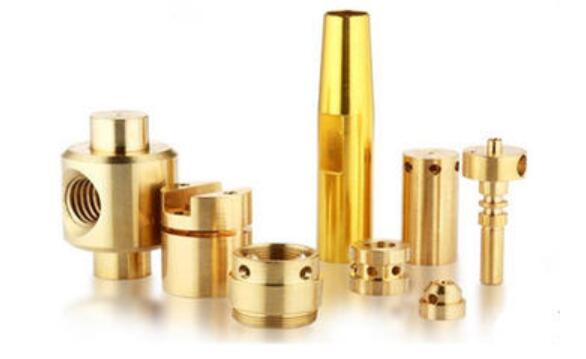 Computer numerical control (CNC) allows machines to be moved and monitored by computer control. the CNC machine range is very broad - milling machines, welding machines, grinding machines, lathes, milling tools, milling cutters, stamping machines, many types of large industrial systems rely on CNC technology to precisely customize and produce precision CNC milling parts.
(1) Introduction to precision CNC milling parts
Precision machining is a growing area of manufacturing that affects our daily lives. As such, it is a key contributor to the field today. But what, exactly, is precision machining? How do you get involved? Let's explore this ever-evolving field and how to precisely conduct your machining business.
Precision machining is the process of removing excess raw material from a workpiece while maintaining a close tolerance finish to a finished product. In short, this means forming large pieces of material into more precise parts so they can meet very precise specifications. This process involves cutting, milling, turning and electrical discharge machining and is typically performed using computer numerical control (CNC) equipment.
(2) How to make precision CNC milling parts?
Precision machining produces many of the large and small objects we use in our daily lives. Believe it or not, every small part of an object requires a certain level of machinist skill. Likewise, tools or machines that have worn out often require machine tools to be calibrated, welded or grooved by a precision machinist. Precision machining involves every technology and industry, from automotive production to surgical instruments and aircraft parts. So, basically - if the product contains parts - some precision machining is required.
Successful precision machining requires the ability to follow extremely specific blueprints developed by computer-aided design (CAD) or computer-aided manufacturing (CAM) programs. This CNC machining technology creates 3D drawings or contours to produce machines, objects or tools. The blueprints must be carefully designed to ensure quality and success.
If the material can be cut or drilled, it can be machined by a CNC milling machine.
(3) CNC milling machine can produce precisionCNC milling parts
CNC milling tools are the most widely used of the various CNC machines and perform a machining process very similar to drilling and cutting. In its most basic form, milling uses a rotating tool to remove excess material from the workpiece as it is fed into the milling tool. Due to the detailed sizes and shapes that milling can accommodate, it is a popular precision CNC Turning Milling Machining Parts industrial solution.
The rotating cylindrical tools in CNC milling machinescan move along multiple axes to create unique shapes, slots, holes and details in precision CNC milling parts. Most machines operate on three to five axes, allowing state-of-the-art tools to perform complex machining with extremely complex geometries. In fact, it is virtually impossible to produce today's most complex CNC projects with hand tools.
Modern CNC milling machines can be assembled both as horizontal and vertical machining centers, and can be made from plastics, ceramics and composite materials in addition to metals for precision parts. They are equipped with technical features such as automatic tool changers, tool carousels and magazines, coolant systems and housings.
Based on our professional engineering team and advanced facilities, we can supply the total solution from the development & design of new products to manufacturing & assembling for diverse requirements. We have got the certificate of ISO9001 in 2010. The annual output of our products is over 10 million US dollars, more than 80% were exported to America, Australia and European countries. Professional quality and efficient service are our best advantage, we are looking forward to cooperating with the customers from all over the world.